Advanced Beginners
Advanced Beginners
Move up to the next level after completing you beginners course
Phase II - Advanced Beginners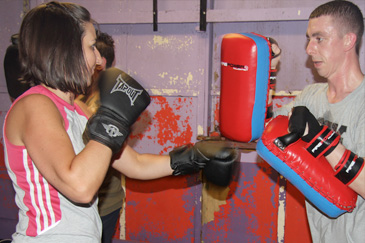 So you`ve survived our six week beginners course and now this is the next step. in the last 6 weeks the focus was primarily on the basics & fitness, you put your body through a lot of moves that were new - well done, you can be proud of what you've accomplished so far, but that was only the start.
Step it up and take your skills to the next level
Our advanced beginners course is where we step the technique up a notch and introduce you to yellow belt syllabus with the emphasis how to hold and punch focus pads correctly - we won`t expect you to remember everything immediately but after a short period of time you will not forget what you've been taught at ProKick.
Each class will begin and end with a re-cap of your belt syllabus and in the middle will be pad work, strengthening exercises, new techniques and much more...you`ll love it.
Golden rules – How to survive in Advanced Beginners
Wait for the "one"s - you`ll find out in due course.
Aim for technique over speed...for now. Use shadow boxing to fine-tune your technique AND defense.
Show respect to your partner by touching gloves or bowing.
Don't try to show your strength by hitting too hard - learn control first.
Remember that our World champions and higher belts started at the beginning too.
Don`t give up!
What Prokick expects of you.
Truth - be yourself.
Discipline - give your training everything you can.
Respect - for yourself and others.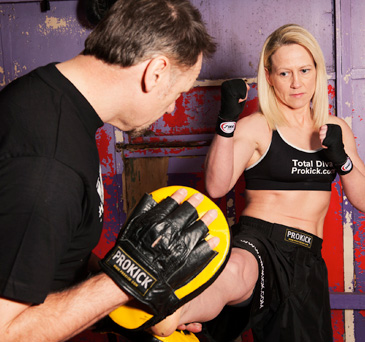 Cost
The advanced beginners course is a 6 week course and costs £25 for 1 class per week, or £40 for 2 classes per week. You can book online using the link below.
When and what is the cost?
This course is ongoing:
2 Classes a Week Available
Attend once a week for £25. Twice a week for £40. Course lasts 6 weeks.
You should have completed a beginners course before being eligible to attend this course.