Prokick Bootcamp
Billy's Boot Camp
Push yourself to the limit and beyond
Next Bootcamp 3rd July - 3 Day Camp
What is it?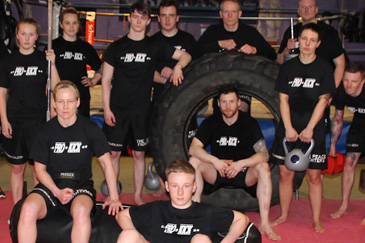 Billy Murray's Kickboxing style Bootcamp is an exercise program developed to prepare for world title fights, and for the multitude of home-grown champions he's trained. Now he has expanded his expertise and incorporated as part of his ProKick system as an extreme fitness program guaranteeing amazing results in a short period of time. Billy's BootCamp is now also a tough no-nonsense fitness regime for the non-competitor.
Murray's knowledge spans over 40 years with a mixed martial arts career which includes karate, kung-fu, boxing, Ju-jitsu, Tai-Jutsu, Point fighting, Mauy-Thai and Full-contact Kickboxing.
Have you got what it takes to be part of Belfast's leading Boot Camp?
Why do it alone when you can join our motivating inspirational but yet exhausting Boot Camp. Let us put you through your paces with our expert winning formula!
We run extreme fitness bootcamps throughout the year; rain, hail or snow and occasionally in the sunshine. Every session we will push you past the limits you have set for yourself and help you achieve a new one. It won't be a case of "just one more sit-up" it`ll be "more, more, and another one" – we want you to get your moneys worth.
What you need to bring
Any training gear you usually have for fitness classes.
Enthusiasm, motivation and commitment, to get the best results.
An open-mind regarding nutrition – we'll need you to eat healthy to sustain the energy levels required.
What you should expect from Billy's Boot Camp
Your limits will be stretched and surpassed.
Your new approach will help you build a stronger, healthier relationship with exercise and nutrition creating long term life-style changes
Unequalled weight loss results – nothing you've done before will match the fat burn Billy's Boot Camp will achieve
Noticeable increase in fitness and energy levels within one week long Boot Camp
What Prokick expects from you?
Truth - be yourself.
Discipline - give your training everything you can.
Respect - for yourself and others.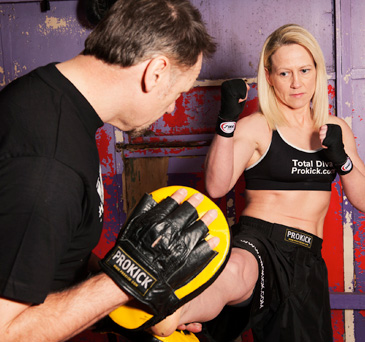 Cost
Affordable, if you are a ProKick Member we run weeklong 5 day camps starting at 6am for as little as £15 and for a 3 day-week camp it is just £10. All highly affordable and wont be beaten on our enthusiasm or commitment to you, anywhere!
Beware, if you are late or don't attend; Fines are in place for latecomers or if you are a no-show, therefore, off to bed early if you have signed-up. Email for rates for non ProKick members to info@prokick.com (stating Non-Member rates)
When and what is the cost?
Next bootcamp Mon, Wed & Friday
All Prokick Members Welcome - Non-Members please email info@prokick.com