Prokick Sparring Course
Beginners Sparring Course - Level 1
Put your technique into practice in a controlled environment
New Sparring class kicks-off every Wednesday @ 6pm
What is it?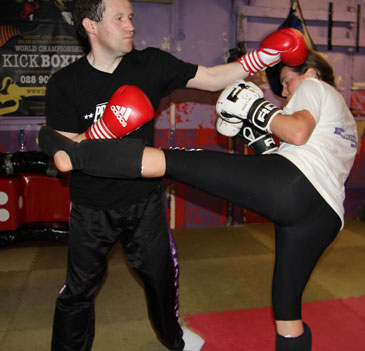 We've got a great new 6 week sparring course for the always learning and improving ProKicker. This course is designed specifically for those who want a few rounds of sparring in order to improve their technique as they take their training to the next level. Do you want to work on your combinations in a controlled environment? Or work on your evasive moves and timing? Then this course is for you!
You'll have opportunity to develop your footwork, hone your defensive skills and sharpen your technique. All of this will be done under the watchful instruction of Coach Billy Murray who will undoubtedly provide motivation and insight from his years of experience. This is a great opportunity to enhance what you have been learning in syllabus classes and see it all flow together in a sparring session.
Who is it for?
This is open to all levels at ProKick and all members however, it is not a fighter's class. The class is an opportunity designed to help those members who want to bring their training up another level without fighting competitively.
What you need to bring
Gum shield
Groin guard
Running shoes and shin guards
The rest we have at the gym, for now.
What Prokick expects from you?
Truth - be yourself.
Discipline - give your training everything you can.
Respect - for yourself and others.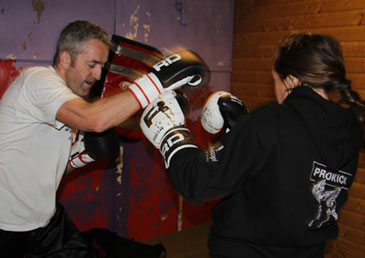 When is it? What is the Cost?
This sparring course kicks off again Wednesday 22nd April at 6pm and costs £25 for the 6 week course.
Contact Prokick reception for more information or to put your name forward. Email:info@prokick.com
Sparring Gallery
When and what is the cost?
Our next course starts on:
New Sparring class kicks-off every Wednesday @ 6pm
All Prokick Members Welcome - email info@prokick.com