Prokick News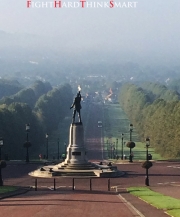 Join us for - Mile of £'s and Family Adventure Day October 3, 10am-4pm, Parliament Buildings, Stormont
Family Adventure Day at Stormont on behalf of NI Hospice
TODAY the ProKick Team will be out to help NI Hospice at Parliament Buildings, Stormont. Come join in the FUN in an open-air class just inside the front gates at Stormont, right at the start of Northern Ireland's famous iconic mile. The team will be there from 1-3pm Saturday October 3rd 2015 - Mums, Dads Grannies & Grandads are all welcome to take part. Come have your picture taken and get 'Smart' and donate just a1£ and help out NI Hospice.
DID you know that a mile of £1 coins laid out along Northern Ireland's most famous mile, would amount to an amazing £75,000!

That's what NI Hospice want to achieve (TODAY) on October 3 when The Mile of £'s takes place at Parliament Buildings, Stormont, home of the Northern Ireland Assembly.

All of the money raised through the Mile of £'s will go towards funding essential equipment for the new NI Hospice in Belfast.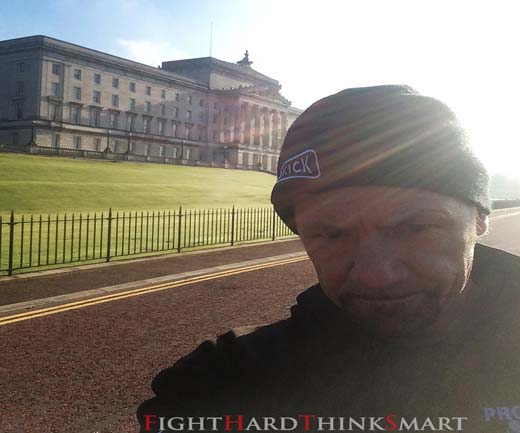 It's easy to get involved, whether you are a school, business, or any organisation. Put together an event or simply seek donations, and bring your £1 coins along to Stormont on October 3 to take part, and enjoy a family adventure day with our partners U105 and Pathways. There'll be lots of entertainment as well as challenges, Aunt Sandra's, Vintage Cars, climbing walls and, of course, bouncy castles!

Cash/cheque donations can be made in advance if you cannot make to Stormont on October 3. Please contact our fundraising team on 028 9078 1836.

Text to Give £5 – text PURPLE to 70660 donate £5 to NI Hospice. (Text Costs £5.00 plus network charge. Northern Ireland Hospice receives 100% of your donation. Obtain bill payers permission. Customer care 028 9077 7123)
Image Gallery