Prokick News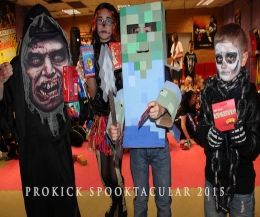 Weather is A-OKAY see you all at Stormont, please don't be late - Pictured here are last years Halloween 2015 fancy dress winners - who will lift the title this year?
Halloween is coming 2016 - SEE YOU AT STORMONT
TODAY Saturday 29th OCT, Our KIDS Halloween ProKick event at Stormont is going ahead THIS MORNING - the Weather is A-OKAY see you all at Stormont, please don't be late. ProKick's Halloween Spooktacular is today Saturday 29th. Each year we hold an annual ProKick Halloween fancy dress special for our high kicking kids. This year at ProKick we are planning something a little different, but still keeping the theme of 'Fancy Dress' an outdoor fitness and FUN one. We will take the ProKick Kids to Stormont Estate for a Halloween fun run/walk along with some fun games - Halloween Style and it all happens this Saturday. NOTE THERE IS NOTHING ON AT THE PROKICK GYM 29th OCT.
Weather is A-OKAY see you all at Stormont, please don't be late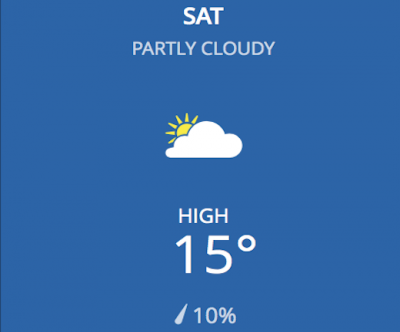 | TIME | DESCRIPTION | TEMP | FEELS | PRECIP | HUMIDITY | WIND |
| --- | --- | --- | --- | --- | --- | --- |
| | | | | | | |
| --- | --- | --- | --- | --- | --- | --- |
| 11:00 SAT, 29 OCT | Mostly Cloudy | 13° | 12° | 10% | 92% | SSW 8 mph |
All the ProKick kids to meet at the back gates of Stormont on Massey Avenue ready to start at 11am Saturday 29th October 2016. Hopefully all finished in scary fashion at 12.30pm.
Extra ProKick coaches will be on hand, however parents are encouraged and welcomed to attend with their children - the only stipulation is to come in Fancy Dress too!
Please note this will be weather dependent and if weather is bad we will hold in the gym. CHECK BACK HERE SAT MORNING 29th OCT BEFORE TRAVELING
Information was again supplied to all the children, on 18th Oct and last Saturday 22nd Oct with the final news sheet given out on Tuesday 25th OCT 2016.
Consent form have been returned - if you haven't returned and want to take you child/children then contact Billy or Brooke immediately. The fee is £5 (which will include class fee and a light picnic bag with goodies)
Check-out some pictures from previous Halloween events for our Kids
Photographes from ProKick's Spooktacular 2015
Happy Halloween from ProKick 2013
Photographed from ProKick Halloween Fright-Night Special 2013

For further info contact info@prokick.com or call Billy or Brooke Murray on the gym mobile.