Prokick News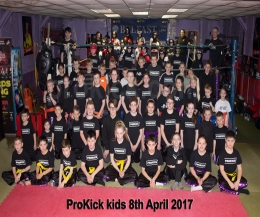 This week all ProKick Kids beginners class is schedule: for 10:45am - 11:30am: The ProKick long established junior Seniors start at 11:30am - 12.15pm: Senior Kids, green belts and above.
Saturday Morning ProKick Kids Class
Saturday Morning at the ProKick Gym in Belfast that's where up to 70 young ProKickers from all over the country aged between 6 to12 years of age take part in regular kickboxing training. The classes have 5 ProKick coaches looking after the young kickers to ensure the children enjoy their morning training. Do you want your child or children taking part in a well controlled sporting environment. New beginners welcome from age 6 years of age at 10:45am for 45mins. please attend 10mins before start time.
ProKick Kids - The involvement of our young ProKick members is central to us. Since ProKick's inception, we have always built much of our work around the junior ranks.
When are the classes?
Beginners should attend Saturday morning class at 10:45am-11:30am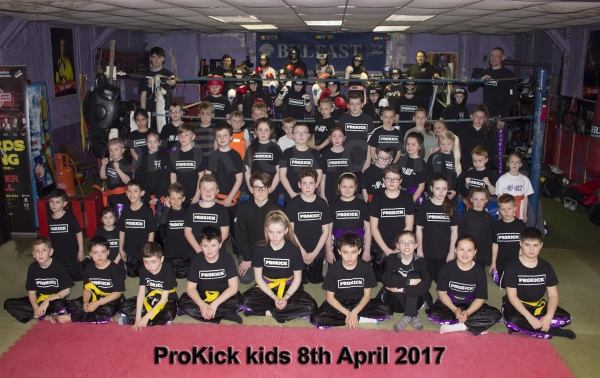 ProKick Kids class schedule
Saturday mornings- this week all Kids start at 10:45am
10:45am - 11:30am: ProKick Kids from beginners to orange belt - New Starts Welcome. No 11:30am - 12.15pm: this week>>!Senior Kids, green belts and above.
Tuesday evenings
6:15pm - 7pm: All Kids
How much does it cost?
£3 per class under 6-11 year olds
£4 per class 11-16 year olds
£5 per class 16+
What should they bring?
. Loose and comfortable clothing
. Bottle of water
. Enthusiasm
. Energy